Coastal Escape Koh Yao Noi
Tucked away on the charming island of Koh Yao Noi, Coastal Escape Koh Yao Noi is a hidden gem that embodies the essence of tropical paradise. 
Here, you'll discover a tranquil oasis where time slows down, and nature takes center stage. With its lush landscapes, serene beaches, and a deep connection to the local culture, Koh Yao Noi offers a unique escape from the hustle and bustle of everyday life.
Living room with sofa lounge and dining table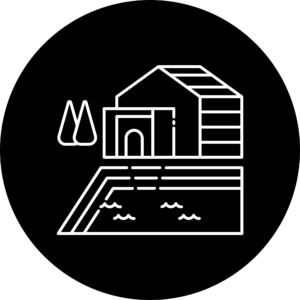 Direct ocean view from bedrooms and living room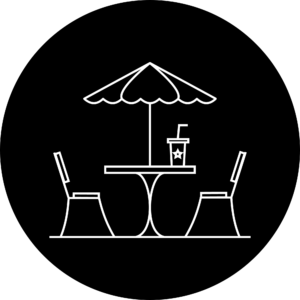 (45 sqm / 484 sq.ft) with outdoor seating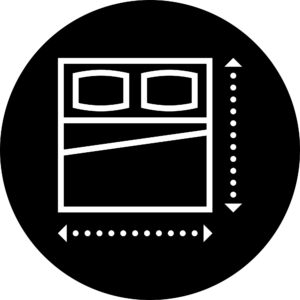 medium soft premium bedding
Private plunge pool (8 sqm / 86 sq.ft)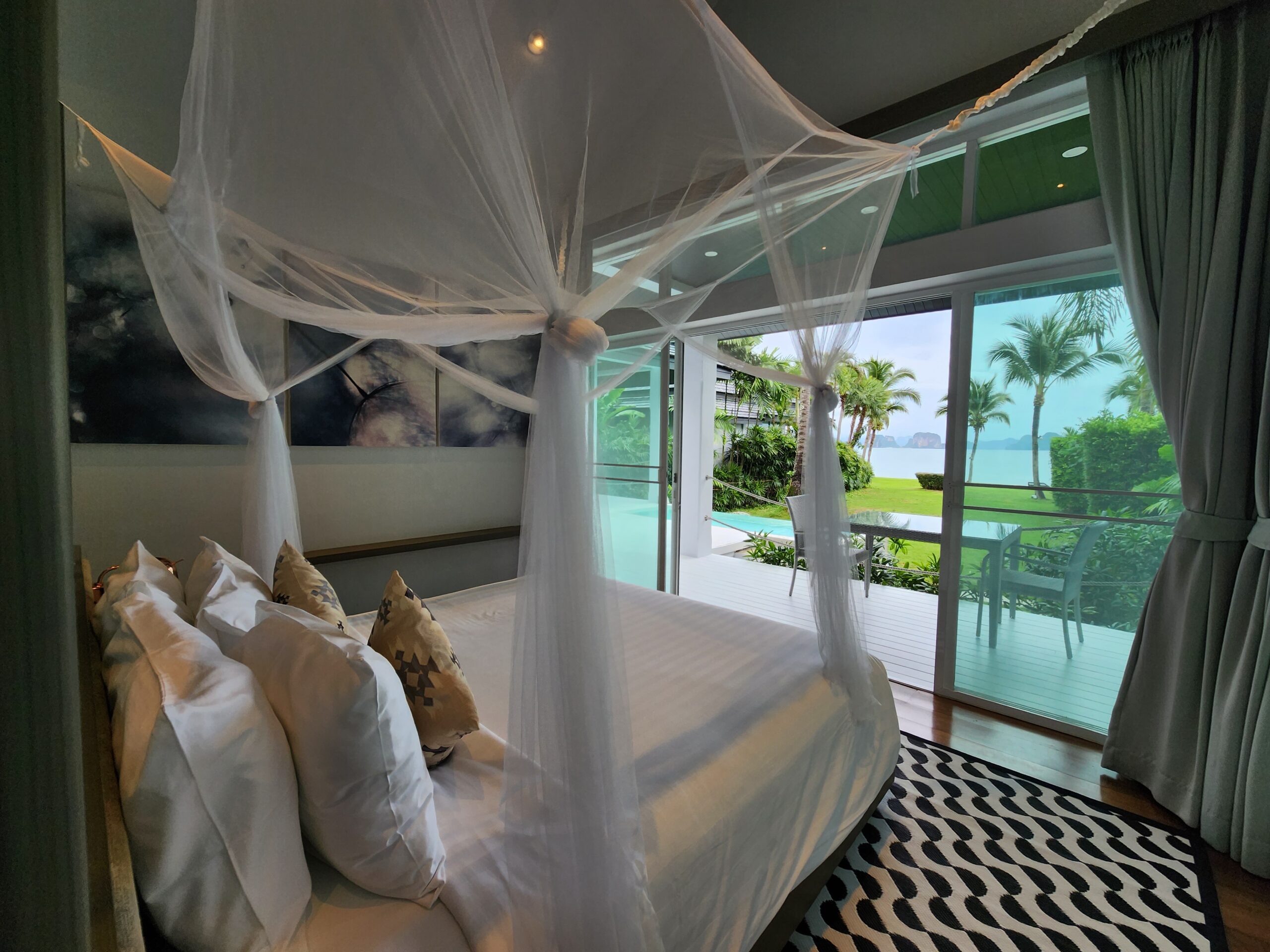 TWO SEPARATE BEDROOMS
WITH DIRECT SEA VIEW
Coastal Escape is your passport to paradise, boasting not one but two separate bedrooms with direct sea views that redefine the meaning of coastal living.

King size beds | medium soft premium bedding
Integrated Air conditioning & ceiling fan
High ceilings
Large wardrobe with many hangers
Safety deposit boxes
ENSUITE BATHROOM WITH RAIN SHOWER
At Coastal Escape on the enchanting Koh Yao Noi island, we believe that even the most essential experiences should be nothing short of extraordinary. This is why our ensuite bathrooms are designed to immerse you in pure luxury and relaxation, complete with a rejuvenating rain shower experience.

Double sink
Hair dryer
Bathrobes & slippers
Full length wall mirror
Make up mirror | high quality amenities
LIVING AREA
Designed to seamlessly blend the natural beauty of the island with modern luxury, it's a space where you can unwind, connect with loved ones, and savor every moment of your island retreat.

55" SMART TV with USB port | internet TV box
Sound bar | connectable by Bluetooth
Premium movie, news and sport channels
Sofa lounge | dining table for 6 guests
OUTDOOR TERRACE
The outdoor terrace at Coastal Escape on the enchanting Koh Yao Noi island is where the boundary between indoor luxury and outdoor splendor blurs.

Direct sea view and beach access
Comfortable terrace with outdoor seating
Private outdoor plunge pool
KITCHENETTE
The kitchenette at Coastal Escape on the idyllic Koh Yao Noi island is your gateway to culinary convenience in paradise.

Fully stocked minibar
Espresso machine
Tea facilities
Cooking not possible
GUEST SERVICES
We take great pride in providing exceptional guest services to ensure your stay is a seamless, unforgettable experience. Our dedicated team of professionals is here to cater to your every need, from the moment you arrive until the day you depart.

In-villa service button
In-villa express check-in/check- out
Babysitting
Amazing tailor-made boat trips
Concierge service
Transportation service
Spa and massage treatments
CLEANING SERVICES
We take pride in providing our guests with an impeccable level of care and comfort. Our cleaning services are an integral part of your island retreat, ensuring that your villa remains a sanctuary of cleanliness and relaxation throughout your stay.

Daily housekeeping
Laundry service
Iron & Ironing board
RECREATION
We offer a wide array of recreational activities that allow you to make the most of your tropical paradise experience. Whether you seek adventure, relaxation, or a bit of both, there's something for everyone to enjoy.

Spa | massage | standard selection of therapies
Mountain bikes | kayak | stand up paddle board
Hobie 16 sailing boat
Volley ball | pool and beach games
FOOD & BEVERAGE
We believe that every meal should be a memorable experience. Our food and beverage offerings are crafted to tantalize your taste buds and provide a culinary journey that complements the beauty of our island surroundings.

Made to order breakfast menu
Full all-day menu | children menu
Room service (no extra fee)
Pool service | food & beverage
Private terrace dining | beach dining
Full bar with extensive cocktail and wine selection
BBQ and special dinner options for small groups
TRANSPORTATION
Getting to and from Coastal Escape on Koh Yao Noi is a seamless and hassle-free experience. We offer various transportation options to ensure your journey to our island paradise is as enjoyable as your stay.

Airport transfer | private or scheduled
Bicycle complimentary usage | motorbike rental
Mooring and dingy service
SECURITY
We take the security and safety of our guests very seriously. Our comprehensive security measures are in place to provide you with complete peace of mind throughout your stay.

24-hour security guard
Closed circuit CCTV
DISCOVER OUR EXCLUSIVE SELECTION
Spoil yourself in Coastal Escape Koh Yao Noi as a couple or family. Occupy all our four prime located villas and have your own private paradise.